$

8.00
Movie Madness Presents: The Web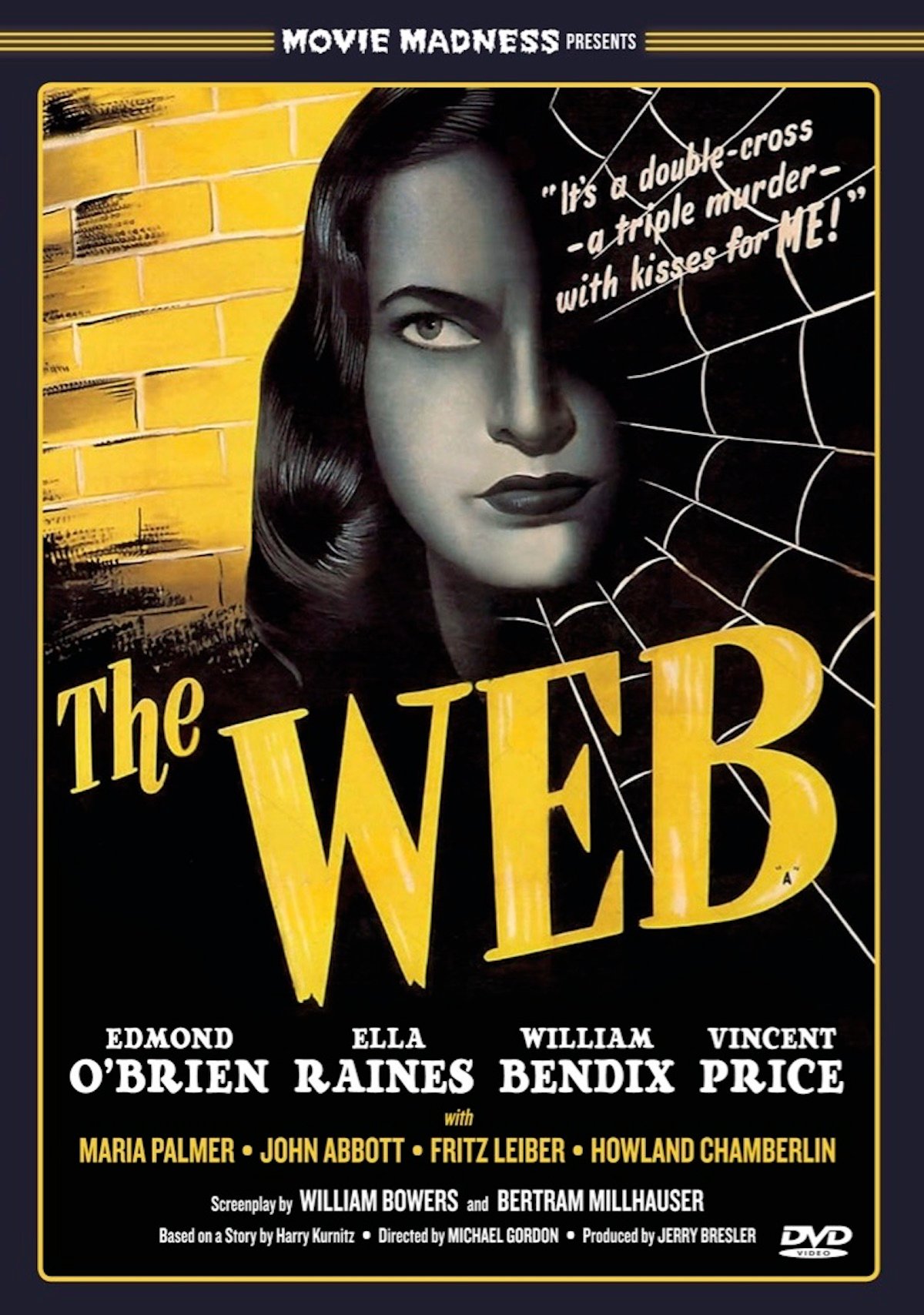 DVD, 1947, 87 mins.
A classic film noir featuring stunning cinematography, a taut script, and a top-notch cast. Embezzler Leopold Kramer has been from a stint behind bars, and his former employer Andrew Colby (Vincent Price in a rare non-horror role) has reason to fear for his life, or so he claims. Colby asks lawyer Bob Regan (Edmund O'Brien) to be his bodyguard, which is a good idea, it turns out, as within days of his hiring, Regan finds Kramer in Colby's quarters with a gun and shoots him dead. In the days that follow, things start to look less like justifiable homicide, and more like the old noir double-cross… A grade-A film noir, rife with thrills, twists, and intrigue.
Directed by Michael Gordon
Starring Vincent Price, Edmund O'Brien, William Bendix, Ella Raines.